May 2013
13 May, Monday 07:30 PM
Children's Film Festival
BLACK STALLION
Synopsis
While traveling with his father, a young boy named Alec Ramsey becomes fascinated by a mysterious Arabian stallion that is brought on board the ship on which he is sailing. When the ship tragically sinks, Alec and the stallion are the sole survivors, and they find themselves stranded on a deserted island. Alec befriends the horse--his only companion on the shipwrecked island. When finally both the boy and the horse return to Alec's home, they meet Henry Dailey, a once successful trainer. Together they begin training the Black Stallion to race against the world's fastest horses.
Director : Carroll Ballard
Carroll Ballard is anAmerican film director who started out by making documentaries for the U.S. information agency including Beyond This Winter's Wheat (1965) and Harvest (1967) which was nominated for an Academy Award. He was the second unit director on George Lucas' Star Wars for which he handled many of the outdoor desert scenes. His first solo directing job came when Francis Ford Coppola, a former UCLA classmate, offered him the job of directing The Black Stallion (1979), an adaptation from the novel of the same name by Walter Farley. He also directed Never Cry Wolf (1983), Wind (1992) and Fly Away Home (1996) for which was nominated for an Academy Award for best cinematography.
Language: English
Duration: 117 minutes
14 May, Tuesday 07:30 PM
BHAGO BHOOT
Synopsis
Nanu is unruffled by rumors of a ghost in the forest near his village and leads his classmates on a expedition to see the ghost. When all the kids run away from the forest, Nanu waits for the ghost on a tree. When he awakens, he finds a strange looking Bhago - a social recluse who makes Nanu promise not to reveal his identity. They become friends and Nanu brings him food and reads him storybooks while Bhago teaches him about the plants, birds and animals in the forest. One day, Bhago saves three people in the forest and Nanu gets the credit. When the villagers decide to felicitate him, he is in a dilemma whether to accept it or to reveal the truth by breaking his promise to his best friend.
Director: Sai Paranjpye
One of India's most creative Writer-Directors who has made serials, documentaries and has written and directed films in Hindi, Marathi and English. Her first feature film Sparsh won three Filmfare and one National Award in 1980. Her comedies Chasme Badoor and Katha are still considered classics of Indian comedy. She has served as the Chairperson of CFSI and made films for them including the award winning Jadoo Ka Shankh and Sikandar.
Language: Hindi
Duration: 82 minutes
15 May, Wednesday 07:30 PM
MARY POPPINS
Synopsis
The movie combines a riveting story, songs, color and sequences of live action blended with the movements of animated figures. Mary Poppins is a super-nanny who flies in with her umbrella in response to the request of the Banks children and proceeds to put things right with the aid of her rather extraordinary magical powers before flying off again . This musical has both comedy and pathos and lots of imaginative scenes that are wonderful for adults and children alike. You'll be singing along in no time..."in the most delightful way!"
Director: Robert Stevenson
Robert Stevenson is an English film writer and director who was educated at the Cambridge University. He moved to California in the 1940s and ended up directing 19 films for The Walt Disney Company in the 1960s and 1970s. Today, Stevenson is best remembered for directing the Julie Andrews musical Mary Poppins, for which Andrews won the Academy Award for Best Actress and Stevenson received a nomination for Best Director Oscar.
Produced by Walt Disney and Bill Walsh
Language: English
Duration: 140 minutes
16 May, Thursday 07:30 PM
SIXER
Synopsis
Ravi and Sunny live in separate blocks of their multistoried building. The two kids are captains of their blocks' respective cricket teams and take their sporting rivalry very seriously. A match is finally set to decide, once and for all, the better team. Both the groups put their might into the match as it inches towards a nail biting finish. Just then, they hear of an accident nearby where a man is fighting for life. As they assess the situation, the sworn rivals realize that they have to put their enmity aside to save this man. But would the kids be able to see the fallacy of their enmity and rise to the occasion?
Director: Gul Bahar Singh
Gul Bahar Singh has made a number of feature, documentary and short films in Hindi, English, Bengali and Punjabi. He has won National Awards for the documentaries Anukaran , Biotechnology : Some Possibilities, Bheet and Gotipura. He has also made many TV series on various subjects.
Language: Hindi
Duration: 80 minutes
17 May, Friday 07:30 PM
The Story of the Weeping Camel
Synopsis
A nomadic family in Mongolia's Gobi desert faces a problem when a white camel colt is born in a difficult delivery and the mother rejects it. Repeated efforts by the extended family to get the mother to nurse the colt fail. The colt stands alone and cries for its mother. The family worries that the colt will not survive. Finally, the older boy is sent to a nearby town to find a musician who can perform a special ceremony to re-unite mother and colt. This movie was nominated in 2005 for an Oscar in the documentary category.
Directors: Byambasuren Davaa
Between 1995 and 1998 she studied at the Movie Academy in Ulaanbaatar. In 1998 she began to work as a moderator and director's assistant with Mongolian National Television. In 2000 she moved to Munich, Germany, to study documentary film and communication sciences at the University of Television and Film Munich. Her films through 2006 tell stories embedded in the traditional life of the nomads in Mongolia. The subjects of her movies also serve as amateur actors, playing mostly themselves, which positions her work somewhere between documentary and fiction. Her latest film Two Horses of Genghis Khan featuring the singer Urna's quest to find the origins of a song is due for release in Germany in 2010. She was a 2005 Academy Award nominee for her film The Story of the Weeping Camel.
Luigi Falorni
Born in Italy, he attended the Film Directing class of the Cooperative Schermobianco in Florence, graduating with the feature La Gabbia di Gesso (1992). He then studied at the University of Television & Film (HFF/M) in Munich from 1994 until 2003, graduating with the highly-acclaimed film The Story of the Weeping Camel (2003), in co-direction with Byambasuren Davaa. Also a screenwriter and cinematographer, his other films as a director include: Impasse (1995), Fools and Heroes (1998), Dichtung und Wahrheit (1999), and Heart of Fire (2008).
Language: English
Duration: 87 minutes
18 May, Saturday 08:30 PM
Short Films by Shamiana
Founded by Cyrus Dastur, SHAMIANA, India's only dedicated and fastest growing short film club is passionate about showcasing the finest shorts from the country and across the world.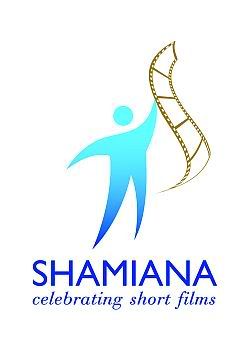 Download and fill out our membership form and send it to us along with your payment.
Membership to Natarani's membership club gets you access to over 70 shows and events each year.
Complete packages for special events including dinner and cultural performance.